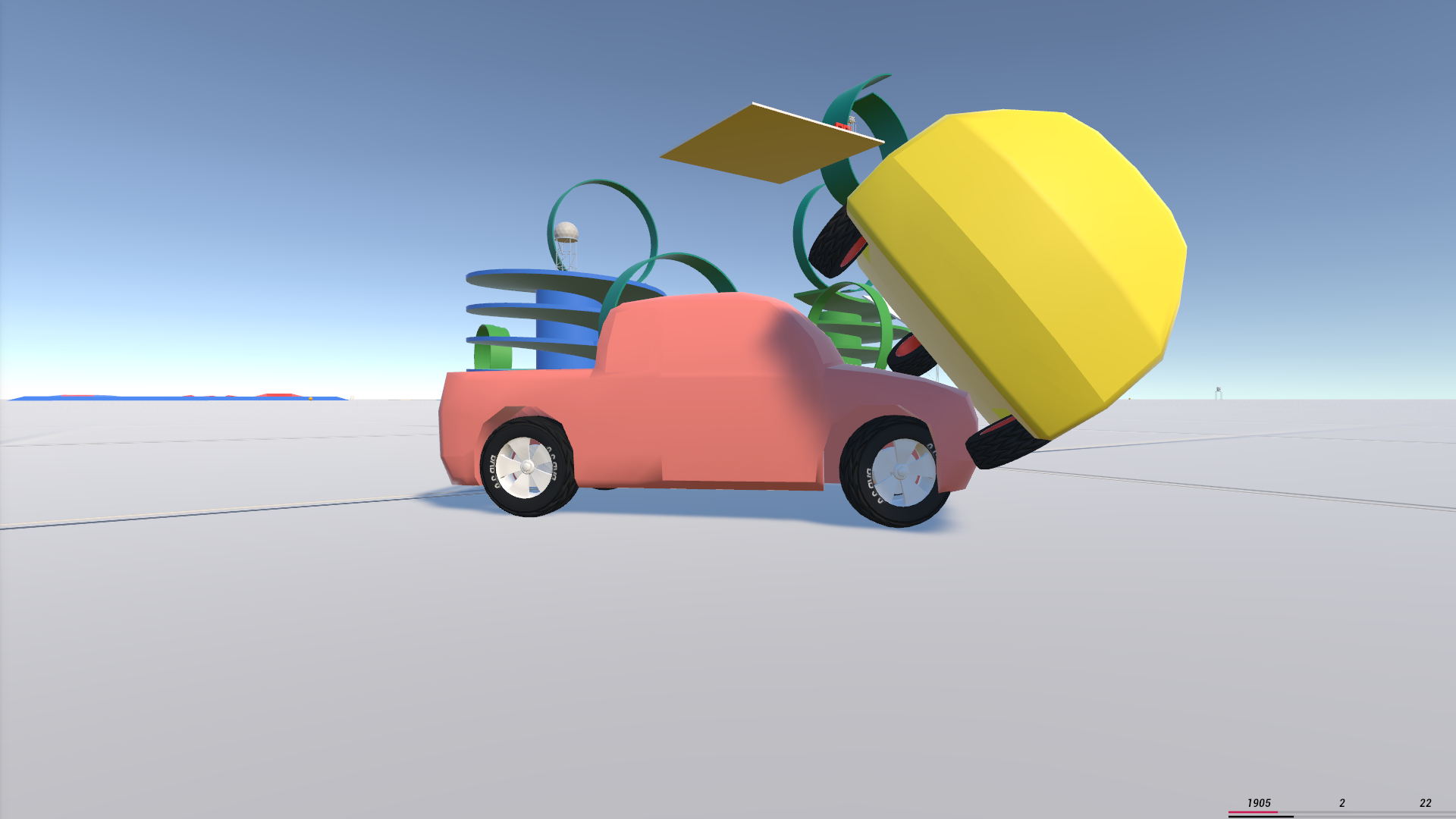 Project Wheels
Project Wheels is driving game that strides to be different from the rest of the genre.
Why is it different?
The game is different from others as it features:
A really nice physics system, to smash all you want!
A semi realistic vehicle physics system, for a fun enjoyable time
A low poly palette for good performance, and great looks on lower end PC's
Makes the most of the beautiful Material Design
Design
Project Wheels uses a low poly design, for beautiful, easy to build, and performance friendly vehicles and open world map
The game also uses Google's Material Design for the UI and other elements. Material Design fit this game the best, as it was visually pleasing, and it matched the style of gameplay I was trying to achieve with Project Wheels.
Gameplay
Project Wheels is based around having the freedom to explore, build, and customize the world you play in, and how you enjoy the game in your own personal way.
It will also feature things such as a level editor, and hopefully a vehicle customizer in the future for an even more personalised experience!
Well, why should I buy it?
Project Wheels is going to slowly become a community fed game, with custom vehicle and map creation, with the ability to share, use, and create assets than can be used in the community. All that coming in the future!
The money will also help pay for:
Contracting 3D artists to build new things for the game
Get a proper website set up
Setting up a community forum for users to share maps, features, glitches, etc.
For any questions, comments, or business inquires please contact tri3studios@gmail.com
Also, please feel free to pay the $5! It's only the price of a really good coffee, or a beer at a footy game, or maybe some cheap headphones that are most likely better than the ones that came with your phone.
Download
Click download now to get access to the following files: